The words erectile dysfunction and Viagra® have become common vernacular.
That was the power of Viagra becoming the first and only FDA-approved medication for ED in 1998, when it was approved for marketing and launched in the U.S.
It's true that Viagra remains one of the most popular treatments for erectile dysfunction (ED) alongside its generic form, sildenafil, even after 20 years and more than four mainstream competitors on the market.
Obviously, erectile dysfunction has been around for far longer than Viagra, so what natural solutions for ED were people using hundreds of years ago?
Was ED untreatable? Are there natural alternatives to Viagra?
Read on to learn about the many herbs and remedies billed as natural Viagra alternatives––long ago and still today.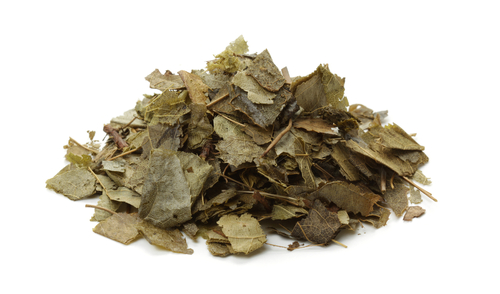 First, What Causes Erectile Dysfunction?
Before discussing potential treatment options, it's important to understand what exactly causes erectile dysfunction.
First, you should know that there is no "cure" for erectile dysfunction.
ED is often the symptom of an underlying physical or mental health condition. The only way to stop erectile dysfunction entirely is to treat and resolve the underlying medical condition.
Medications like Viagra and other PDE5 inhibitors do a great job of managing the symptoms of erectile dysfunction, but they won't permanently eliminate it.
The most common physical causes of erectile dysfunction are related to blood flow. Heart disease, atherosclerosis, high blood pressure, diabetes, and obesity are all known to contribute to poor or inconsistent blood flow that can result in erectile dysfunction.
Viagra and other medications for erectile dysfunction are also most effective when ED is due to blood flow problems.
These effective medications work by expanding blood vessels and providing a stronger and more consistent flow of blood into the penis, which needs 5 to 7 times as much blood as normal during an erection.
Mental health conditions are another possible cause of erectile dysfunction. Anxiety, stress, and depression have all been linked with impaired sexual function. They can make it harder to become aroused, achieve an erection, or keep the erection firm throughout sex.
Since these issues are mental and often have no other physical symptoms, they can be more difficult to diagnose and treat. However, ED medications can still play a role in helping; for instance, someone with performance anxiety might be able to move past their concerns after experiencing a strong erection aided by a prescription ED medication.
What Are Some Natural Viagra Alternatives For Erectile Dysfunction?
Erectile dysfunction has been happening to men since the beginning of human evolution, with a variety of traditional medicines tried over the years. Depending on the root cause, here are a few "herbal Viagras" that are rumored to help treat erectile dysfunction, and why.
But first, recognize that evidence is lacking for most of these, as described below, and healthcare professionals recommend sticking with thoroughly researched prescription medications, when appropriate, in most cases. Viagra and Cialis have been used by millions of men for more than two decades, meaning how they work (and how well they work) is well-understood.
Arginine
L-arginine is an amino acid that's naturally produced by the body and is involved in the creation of various proteins. It is also found in some foods including red meat, fish, poultry, and dairy.
Along with acting as a building block in proteins, L-arginine is also known to boost your body's production of nitric oxide. This chemical compound is released when you're aroused and helps to dilate blood vessels and increase blood flow into the penis.
It's possible that your erectile dysfunction is the result of an inadequate amount of nitric oxide, one of the key messengers involved in erections. One study, for example, found that the oral administration of L-arginine in high doses could be effective in reducing the symptoms of erectile dysfunction in men with a nitric oxide deficiency. However, the effects seemed to be negligible in men that have normal levels of nitric oxide.
Ginseng
Ginseng is a medicinal dietary supplement derived from the roots of various plants belonging to the Panax genus.
It's been used for centuries in traditional Chinese medicines and contains two important compounds: ginsenosides and gintonin. Several health benefits are believed to be associated with these chemical compounds, including boosting energy levels, lowering blood sugar, improving brain function, and reducing inflammation.
In addition, ginseng might be able to help reduce the symptoms of erectile dysfunction. A review of seven separate studies found evidence that ginseng could be effective for treating erectile dysfunction. However, the sample size these studies much too low to make a definitive conclusion about efficacy, and more research on ginseng for ED is needed.

Yohimbe
Yohimbe is created from the bark of the evergreen Pausinystalia yohimbe tree found in central and western Africa.
It's been used in traditional African medicine for centuries as an aphrodisiac and sexual performance enhancer. Before Viagra and other oral medications hit the market in the late 1990's, doctors would sometimes use yohimbine hydrochloride to treat erectile dysfunction.
Due to the effects that yohimbe derivatives can have on your blood, this herbal remedy has also been prescribed to treat high blood pressure, angina, and help with weight loss.
According to a systematic review of several clinical trials, yohimbe has been shown to have a positive impact on erectile function in men, especially those with diabetes. However, there are several health risks associated with taking yohimbe, including heart attacks, seizures, high blood pressure, anxiety, and stomach problems.
Ginkgo Biloba
Ginkgo biloba is an herbal supplement derived from a tree species native to China that's been around for over 290 million years.
Several health benefits have been associated with taking ginkgo biloba due to its anti-inflammatory and antioxidative properties. Although primarily used to treat cognitive decline, ginkgo biloba has also been used to treat anxiety, allergies, eye problems, tinnitus, and arterial disease.
Studies have shown that ginkgo biloba might be a potential treatment option for erectile dysfunction resulting from other prescription medications. Certain antidepressants (specifically selective serotonin reuptake inhibitors (SSRIs) can cause erectile dysfunction as a known side effect. According to one study, ginkgo biloba was found to be 84 percent effective in treating SSRI-induced erectile dysfunction.
However, these results have yet to be replicated in a large study, and ginkgo biloba hasnt been proven to have much of an effect in men that experience erectile dysfunction for reasons other than SSRIs.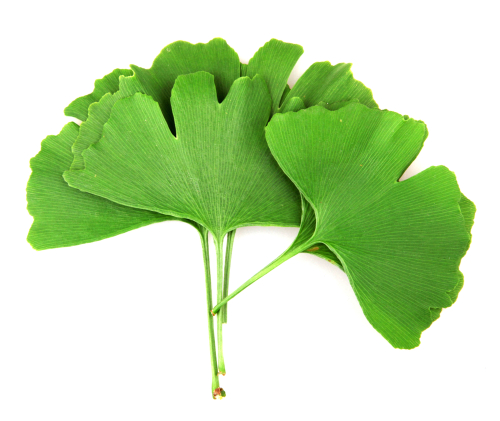 The Takeaway
Erectile dysfunction has been around since erections, and only in the last twenty years have we had highly effective prescription medications to mange its symptoms.
Dozens of traditional remedies have been tried as alternatives to Viagra over the centuries, but none of these herbs or derivatives have come close to being as effective as the active ingredients in PDE5 inhibitors today.
The natural ingredients listed above may help reduce some symptoms of erectile dysfunction, but none of them have had the definitive and proven results of pills such as Viagra® (sildenafil), Cialis® (tadalafil), Levitra® (vardenafil), and others.
For best results, our physicians recommend sticking with modern medicine when it comes to great ED treatments.
Sources
FDA approves Viagra | History.com.
Symptoms & Causes of Erectile Dysfunction | NIDDK
Erectile dysfunction: A sign of heart disease? | Mayo Clinic
Arginine | C6H14N4O2 | PubChem
Effect of oral administration of high-dose nitric oxide donor L-arginine in men with organic erectile dysfunction: results of a double-blind, randomized, placebo-controlled study | PubMed
Yin and Yang of ginseng pharmacology: ginsenosides vs gintonin | PubMed
Red ginseng for treating erectile dysfunction: a systematic review | NCBI
Yohimbine for erectile dysfunction: a systematic review and meta-analysis of randomized clinical trials | PubMed
Sexual dysfunction in selective serotonin reuptake inhibitors (SSRIs) and potential solutions: A narrative literature review. | NCBI
Ginkgo biloba for antidepressant-induced sexual dysfunction). | PubMed