Quick. Simple.

Safe. Convenient.
No waiting rooms, no trips to the
doctor, no insurance or co-pays.
Prescription Sleep Meds
For a Full Night of Sleep

Free Personalized Sleep
Telehealth Review

Longer-Lasting Nights
of Refreshing Sleep

Free Delivery Direct
From the Pharmacy

Continued Medical
Telehealth Support
100% U.S.
Licensed


Medical Providers

"Rex MD is your source for real prescription sleep meds. Lack of sleep is linked with many chronic diseases such as diabetes, heart disease, obesity, and depression."

Dr. Anthony Puopolo
Rex MD Chief Medical Officer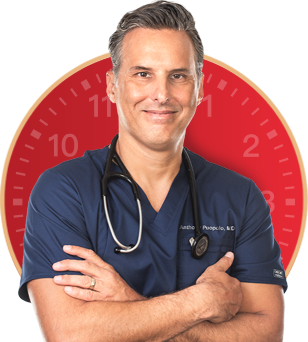 Sleep
meds.


Prescribed

online.


Delivered to your

door.

U.S. Licensed
Pharmacy

HipAA
Compliant

U.S Licensed
PHYSICIANS
RexMD featured in

Frequently Asked Questions
Insomnia is a common sleep disorder. If you have it, you may have trouble fallingasleep, staying asleep, or both. As a result, you may get too little sleep or have poor-quality sleep. You may not feel refreshed when you wake up. Insomnia is a common sleep disorder that can make it hard to fall asleep, hard to stay asleep, or cause you to wake up too early and not be able to get back to sleep. You may still feel tired when you wake up. Insomnia can sap not only your energy level and mood but also your health, work performance and quality of life. How much sleep is enough varies from person to person, but most adults need seven to eight hours a night.

It's a hypnotic (sleep) medicine that is used to treat people who have trouble staying asleep. This is not controlled substance and has no abuse potential or evidence of physical dependence/withdrawal symptoms.

What should I tell my Rex MD clinician?

Before you start, tell your healthcare provider if you:

Have a history of depression, mental illness, or suicidal thoughts
Have severe sleep apnea
Have kidney or liver problems
Have a history of drug or alcohol abuse or addiction
Have a history of glaucoma or urinary retention
Have any other medical conditions
Enjoy up to 7 Hours of
Great Sleep
Don't let sleep hold you back.
Get prescription sleep medications, perfect for men who have difficulty falling asleep or staying asleep.
Fact: Adequate sleep, between 7 to 9 hours for adults, can improve cognition, mood, and immune function.
Treat sleep issues and insomnia
Wake up refreshed and ready
Reduce stress and improve mood
Feel positive and productive
Enjoy hours of uninterrupted sleep
The
Best Choice

for
Sleep Meds Online.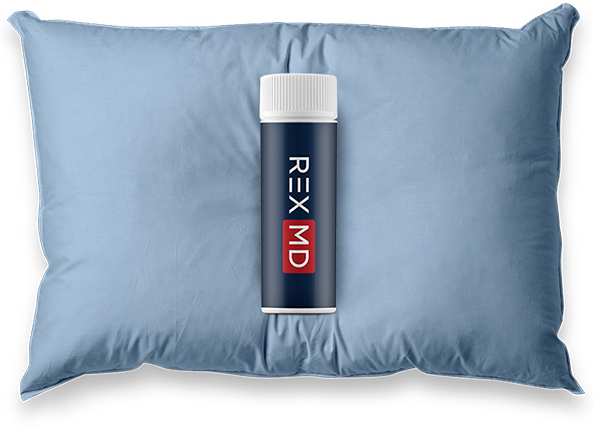 Rex MD "Satisfaction" Guarantee
If you're not getting a great night of sleep, just contact our experts and we'll take care of you, guaranteed.
RexMD featured in

Frequently Asked Questions
Insomnia is a common sleep disorder. If you have it, you may have trouble fallingasleep, staying asleep, or both. As a result, you may get too little sleep or have poor-quality sleep. You may not feel refreshed when you wake up. Insomnia is a common sleep disorder that can make it hard to fall asleep, hard to stay asleep, or cause you to wake up too early and not be able to get back to sleep. You may still feel tired when you wake up. Insomnia can sap not only your energy level and mood but also your health, work performance and quality of life. How much sleep is enough varies from person to person, but most adults need seven to eight hours a night.

It's a hypnotic (sleep) medicine that is used to treat people who have trouble staying asleep. This is not controlled substance and has no abuse potential or evidence of physical dependence/withdrawal symptoms.

What should I tell my Rex MD clinician?

Before you start, tell your healthcare provider if you:

Have a history of depression, mental illness, or suicidal thoughts
Have severe sleep apnea
Have kidney or liver problems
Have a history of drug or alcohol abuse or addiction
Have a history of glaucoma or urinary retention
Have any other medical conditions
BACK TO TOP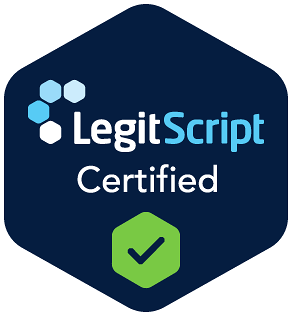 Copyright © REX MD 2023