Quick. Simple.

Safe. Convenient.
No waiting rooms, no trips to the
doctor, no insurance or co-pays.
Prescription Hair Meds
Exclusive For Men

Free Personalized
Telehealth Review

FDA Approved & Clinically
Proven Ingredients

Free Delivery Direct
From the Pharmacy

Continued Medical
Telehealth Support
100% U.S.
Licensed


Medical Providers

"It's not too late to fight back against hair loss and thinning. Rex MD is your source for real prescription meds. Get started with a free online consultation."

Dr. Anthony Puopolo
Rex MD Chief Medical Officer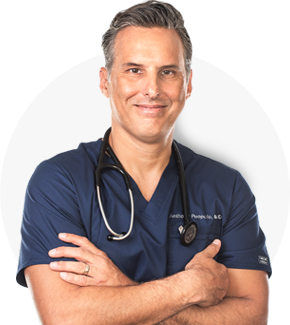 Hair growth
meds.


Prescribed

online.


Delivered to your

door.

RexMD featured in

Get Ready to See

Incredible Results.
TOPICAL HAIR REGROWTH Minoxidil 5% FDA-Approved Minoxidil 5% is Clinically Proven to help regrow hair for men who have a general thinning on the top of the scalp. Reactivates hair follicles to stimulate regrowth for thicker, fuller hair.
FDA APPROVED HAIR GROWTH Prescription Finasteride FDA-Approved and clinically proven once-daily medication for male pattern baldness. A powerful prescription solution for millions of men dealing with hair loss.
DHT FIGHTING FORMULA Thickening Shampoo & Conditioner Designed by dermatologists to help you keep the hair you have while growing healthier, fuller, stronger hair. The perfect DHT Fighting complement to Finasteride & Minoxidil.
Joe B.

"This was my first time using telemedicine and I have to say it was simple and discreet. I would recommend this process to anyone."

Michael G.

"I've attempted to use two other sites and they made it exceptionally difficult and drawn out. Your system was quick and efficient."

Jeff W.

"You are doing an excellent job. Keep up the good work. Thanks to you I have a very improved relationship with my wife. Thank you so much."

James M.

"You provide an excellent product, great customer service and fast delivery. Thank you and keep up the good work."

Jerry

"This was a lot easier than I expected. Really great service, I got my medication 2 days after talking with the doctor. Thanks Rex MD!"

Scott S.

"Everything was perfect. My prescription showed up on time the doctor was easy to talk to - I couldn't be happier with the product."

Michael

"Yeah, I was pretty skeptical on this at first... but holy ****! This service is awesome."
The
Best Choice

for
Hair Growth Meds Online.

RexMD featured in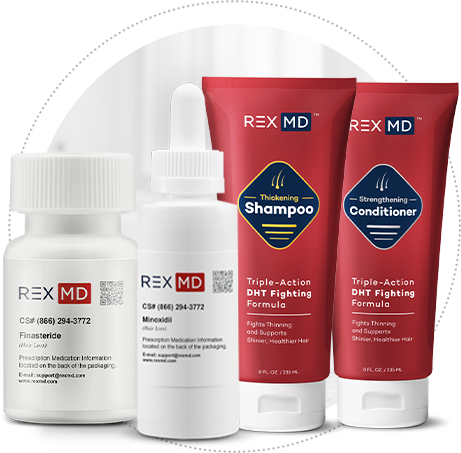 Rex MD Satisfaction Guarantee
If you're not crazy about your hair growth, just contact
our experts and we'll take care of you, guaranteed!